Flight Kuala Lumpur - Noumea from

868 €

All Taxes Incl. *
* Adult fare including all taxes, starting from, subject to conditions, subject to availability. For information, taxes established at the exchange rate of the applied currencies, subject to fluctuation.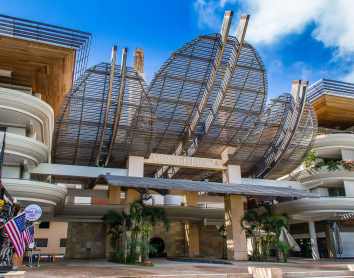 Noumea, capital of all desires
Discover Noumea, an endearing capital in the heart of New Caledonia's jewel. Embark on an excursion to the lagoon and its islets. Facing the sea, it has two unmissable beaches, Baie des Citrons and Anse Vata, fringed with small shops, bars and restaurants where it is good to stroll and to admire the sunset.
Practical information
Coming to Noumea
Entry requirements in Noumea, New Caledonia:
Need information about the conditions of entry in New Caledonia?
Clink the link below:
Map of Noumea
How to get to Noumea
Going to Noumea from Kuala Lumpur
Use our search engine above to book your flight ticket Kuala Lumpur - Noumea and discover New Caledonia. Book in a few clicks!
Average flight time 
The shortest flight time from Kuala Lumpur to Noumea is approximately 14 hours and 35 minutes. However, this time may vary depending on your itinerary. Flights beyond the Aircalin network are operated by our partner airlines.
Time difference 
The time in Noumea, New Caledonia is 3 hours ahead of Kuala Lumpur, located in Malaysia.
When to go to Noumea
What is the best time to visit Noumea?
New Caledonia has a tropical climate. This means there are two distinct seasons: the wet season and the dry season. 
To make the most of the island, the best time to visit is : 
April and September to February, during the dry season. Summer temperatures can rise to over 30°C but the air will be drier and you can still fully enjoy your stay in New Caledonia.
A la carte services
Your trip according to your needs !